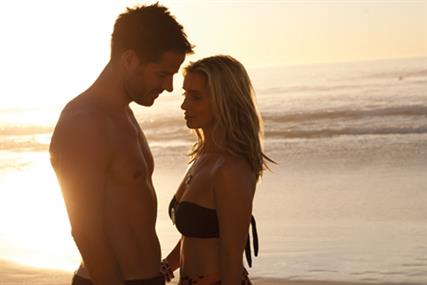 Hanging out: Jamie and Louise Redknapp in a recent advertising campaign for Thomas Cook
The world's oldest travel agency confirmed the closures – expected to cost some 1000 jobs – in a bid to revive its flagging fortunes.
The company – which posted losses of £398m for the year to the end of September – blamed the Arab Spring, as well as job insecurity and falling real incomes in the UK for compounding its struggles.
Deputy chief executive Sam Weihagen explained: "This has been a very challenging year for the group, despite which we still delivered an underlying operating profit of over £300m.
"We have instigated significant management changes and implemented a turnaround plan in the UK to address our areas of underperformance.
"We continue to take action to substantially strengthen the balance sheet and the board is undertaking a full strategic review.
"I am confident that these changes will improve profitability and build a stable foundation from which to rebuild shareholder value."
However, the report did highlight the good performance of its operating segments in northern and central Europe and Airlines Germany.
And Thomas Cook expects its UK turnaround plan to eventually deliver a £110m annualised improvement in profitability.
It pointed to the sale of Spanish hotel chain Hotels Y Clubs De Vacaciones completed this week which will lead to an estimated net debt reduction of £81m.
The company was due to announce its full-tear results last month but delayed the announcement after it sought shock discussions with principal lending banks to boost borrowings.
The move saw its share price plummet by more than 75% as concerns grew about its future.
By Andy Pearce