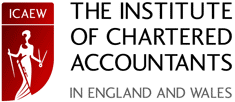 Today's announcement means representatives from the ICAEW will conduct initial assessment reviews and inspections to ensure members of DEMSA continually adhere to the body's code of conduct.
DEMSA's code of conduct is approved by the Office of Fair Trading and covers areas such as marketing, compliance and complaints handling.
Michael Land, chairman of DEMSA said its members are subject to a rigorous audit process.
He added: "We believe that by appointing the premier accountancy body in the UK we are further increasing consumer and industry trust in our members.
"As the principal trade body in the sector, DEMSA members are at all times required to provide informed, clear and appropriate advice and to manage their client affairs with which they are entrusted to the highest standards."
Improving standards
David Blocksidge, deputy director in the OFT's consumer credit group, said this was further evidence of DEMSA striving to improve standards in the sector.
He said: "DEMSA has an OFT approved Code of Practice for its members to abide by and we welcome DEMSA's approach to work with the ICAEW to help improve and maintain standards in the fee charging debt management sector."
DEMSA recently introduced a more robust complaints mechanism for clients by appointing ex High Court judge, The Hon Sir Harry Ognall, DL to chair its Disciplinary Panel.
DEMSA has also worked with the Institute of Money Advisers (IMA) on a new professional qualification in debt advice for advisers working in member firms.
Related links: